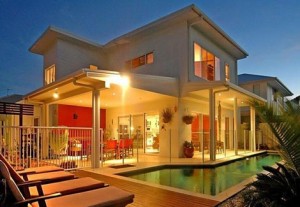 Buying property in Thailand can be tricky as the industry is not regulated by the government and as foreigners are not allowed to be involved in the Real Estate business as brokers many issues are raised. The occupation of brokers can only be legally done by a Thai national. Property brokerage is a job which foreigners are not allowed to do  under the Foreign Occupation Act of Thailand. This is not known by many and at times can become a nightmare as there is no direct regulation and gives rise to agents who are less than honest.
Always try and source property from reputable real estate agencies in Thailand. Those who have been around and have a reputation for excellence. Always try and find an attorney that is not linked to the agent so as to provide you with an independant view of the property purchase and to ensure that all agreements are fair and balanced and above all legally enforcable should the unforseen happen. If you are buying a condo you would need to ensure that the person you are buying the property from is the owner and not simply a tenant. That the property is located in a condominium block where no more than 49% already belongs to foreigners.
You would also need to check zoning and other rights especially if the proerty is for a business or zoned for business. It is always best to take legal advice from an attorney even before signing the contract or agreeing to the purchase. There are not that many property units available on Samui as the island is very small. Not long back there had been issues with the about of units for sale on the island which created a backlash from the Thai government as some people had purchased property located on government land. Hence – speak to your attorney first to ensure the property is not going to provide you with nightmares later in life.  Speak to any of our property lawyers either in person at any of our offices in Thailand, online via live chat or via our US or UK tollfree numbers.
Speak to us today about buying property in Samui.