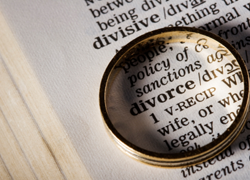 Obtaining a divorce in Samui is not something that one hears of too often but it does happen none the less. Thai law is easy to understand and the straight forward divorce does not even require and attorney. There are not that many foreigners who obtain a divorce in Thailand  without the assistance of an attorney. The reason tends to rest of two main factors.
Custody of the children especially when the expat is returning to his home country and property. Access and custody of the children is never really an issue as most times this can be settled unless it hinges on property where the children may then be brought in a a bargaining chip. Nobody said getting divorced was ever simple when in a foreign country and it never will be. This is usually where you lose your lot unless you have say a usufruct which your attorney who registered you property and marriage would have advised you to complete. These tend to give you some leverage in the negotiating process. If you thought that skipping that part might save you a dollar or two.
It will be that saving which would make the divorce in Thailand very expensive and leave you without any protection. IF you are able to reach some form of reasonable settlement, you only need to place this is writting have it translated into Thai and take it to the District Office or Amphurs office. There you will then trade in your marriage certificate for a divorce certificate. If no agreement could be reached then you are in for a legal battle that could set you back not only in time but also in money. If you are considering getting divorced in Thailand, speak to one of our attorneys with regards to the best options open to you for a settlement or the costs, duration and scale of litigation which would be required.
Call us today!